Verifone Vx520 EMV 7 Key Locking Pole Mount Terminal Stand- Slim Design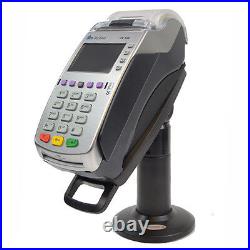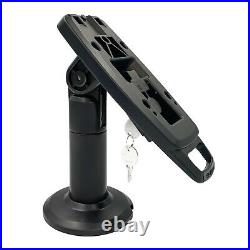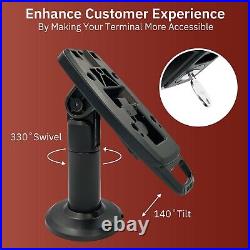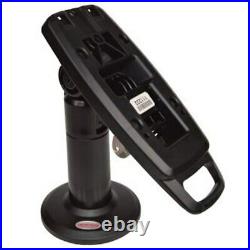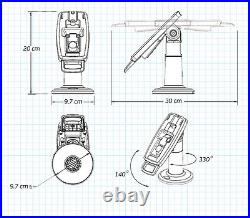 7 high key locking pole mount with custom back plate designed for the Verifone Vx520 EMV. This is a FlexiPole product by Tailwind. Securely and invisibly holds the terminal in place. A unique'latch and lock' mechanism secures the card reader in place on an 18cm pole mount.
Tilts 140° and swivels 330°. Includes pole mount with adhesive pad, PEDPack for the Vx520 EMV. Made of black composite plastic material. Fits the Vx520 Model #: M252-753-03-NAA-3 or M252-753-03-NAA-2. There are two versions of the Vx520: EMV and EMV/CTLS - this one fits only the EMV (753 model).
PED Pack Part #:CST00144.