BoxWave Screen Protector for Verifone MX 915, ClearTouch Anti-Glare (2-Pack)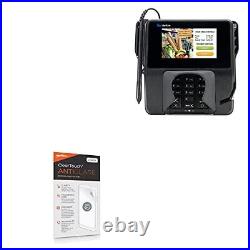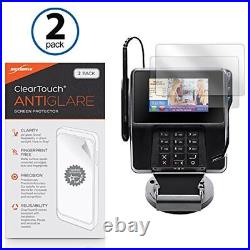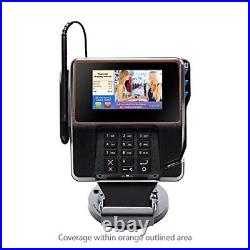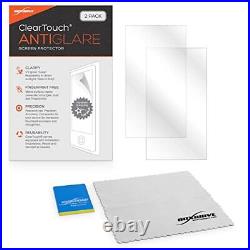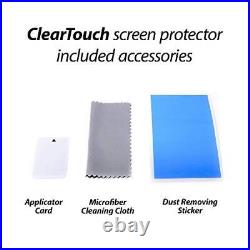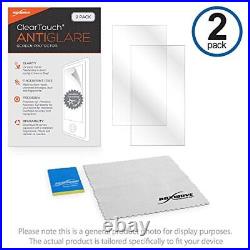 BoxWave® Screen Protector for Verifone MX 915, [ClearTouch Anti-Glare (2-Pack)] Anti-Fingerprint Matte Film Skin for Verifone MX 915. Keep your screen pristine with BoxWave's ClearTouch Anti-Glare (2-Pack), the perfect blend of anti-glare and optical clarity designed for all indoor and outdoor use. Our unique anti-glare material DRAMATICALLY reduces screen glare for maximum visibility under sunlight and other harsh lighting conditions. Your MX 915's screen will also be protected from fingerprints, dust, and harmful scratches.
Made with a firm, high quality, dual-layered film, our ClearTouch Anti-Glare (2-Pack) is ENGINEERED WITH PRECISION to fit the exact dimensions of your beloved MX 915. The special GLUELESS adhesive will never leave any sticky residue that may damage your screen.
Unlike other brands of screen protectors, you can also RE-USE the ClearTouch screen protector by simply washing the unit with warm water and hand soap to renew the adhesive quality. Experience the benefits yourself and see why so many others use the ClearTouch Anti-Glare (2-Pack) to ENHANCE their MX 915 screen! [ANTI-GLARE] Two (2) Award-winning Anti-Glare Screen Protectors, precision-cut to fit your MX 915's exact dimensions! Keep the extra one for back up later, or share one with a friend!
[STRENGTH AND STABILITY] Dual-layered high-grade PET designed for durability; PROTECTS your screen from scratches, fingerprints, and dust?? [UV PROTECTION] Reduces 90% of UV rays caused by reflected light, protecting your eyes 🧩 [PERFECT FIT] GLUELESS adhesive bonds perfectly to your screen and will never leave a sticky residue after peeling?? [INCLUDED] Each package contains two (2) ClearTouch Anti-Glare screen protectors for your MX 915, ClearTouch Applicator card, and microfiber cleaning cloth. [Please be advised] The special low-tack adhesive takes a little time to fully adhere around the edges and when it does, the air gaps clear out.
The gaps will go away in about 2 days after regular use. Thank you for shopping at our Store.